Solar Insurance Solutions - Insurance for photovoltaic parks

Solar Insurance Solutions (SIS) is specialized in providing insurance solutions for renewable energy sources . Especially for photovoltaic systems has created complete and innovative insurance programs that cover all the needs of the solar energy offering in this way a total sun protection packageto all stakeholders including:

Commercial importation, sale and trade companies of photovoltaic systems
Commercial construction, assembly, installation, integration and maintenance companies of photovoltaic systems
Owners (companies and individuals) of photovoltaic and parks, industrial plants,
Owners of house based photovoltaic systems on roofs.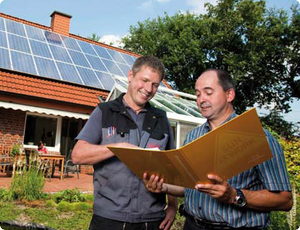 The procedures in
S.I.S.
are very easy and simple and the customer does not needs to complete complex applications or forms.
ReadMore ...
Mpelogianni 13,
Thessaloniki
PO Box 57200
Greece
Mob. +30 6944 240170
Tel +30 2310 853332
Fax. 2310 300296

info@solarinsurance.gr