Fire insurance, additional risks and breakdowns
The program covers any accidental and unforeseen physical / material loss or damage to the insured unit during its operation after connection to the Power Provider Company
Typical Coverage:
Assembly errors
Wrong design
Substandard
Faulty hardware
Carelessness or lack of cheating
Short-circuit
Overvoltage
Formation arc
Posting ends up centrifugal force
Landslides and rock
Fire (and forest)
Thunderbolt
Physical explosion
Volcanic eruption
Crashes (and the objects that fall from it)
Storm
Frost
Hail
Avalanche
Snow Fall
Inundate
Storm
Flood
Earthquake (fire and shock)
Strikes
Attitudes
Political unrest
Terrorist actions
Malicious damage
Theft after bursting
Costs for overtime, night work, fast shipping, air freight,
Expenditure on professional fees (architects government)
Expenditure to minimize the damage
Removal of rubble
Loss or damage to adjacent / existing property
Automatic adjustment of capital in case of insured loss event occurrence of risk covered
Term 72 hours
Third party liability (Bodily Injury and / or property damage)
New replacement value of its own capacity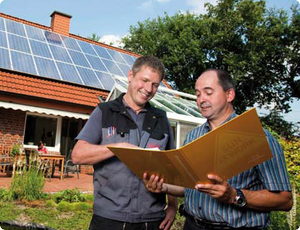 The procedures in
S.I.S.
are very easy and simple and the customer does not needs to complete complex applications or forms.
ReadMore ...
Full coverage
in every phase
of your investment
:
transfer

construction

installation

fitting

placement

maintenance

function
Mpelogianni 13,
Thessaloniki
PO Box 57200
Greece
Mob. +30 6944 240170
Tel +30 2310 853332
Fax. 2310 300296

info@solarinsurance.gr