Insurance of photovoltaic systems in house roofs
The program covers photovoltaic systems installed on house roofs during the operation after the connection to the Power Provider Company
Typical coverage:
Fire (and forest)
thunderbolt
wide explosion
Loss of fire / explosion due to short circuit machinery and electrical installations
Loss due to short circuit (loss vrachykyklothentos same machine) hypertension induction facilities
Crashes (or objects falling from it)
Third vehicle collision
storm
storm
frost
hail
snow fall
inundate
Apergeies
attitudes
political unrest
riots
terrorist actions
malicious damage
Theft with burglary and / or climbing and / or robbery, damage to equipment
removal of debris
Cost / architects
Legal liability against neighbors and / or third consequence of fire and / or explosion
Earthquake and / or fire from earthquake
loss of profits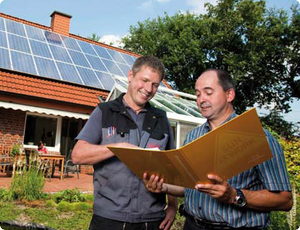 The procedures in
S.I.S.
are very easy and simple and the customer does not needs to complete complex applications or forms.
ReadMore ...
Mpelogianni 13,
Thessaloniki
PO Box 57200
Greece
Mob. +30 6944 240170
Tel +30 2310 853332
Fax. 2310 300296

info@solarinsurance.gr